INDIA'S DAUGHTER and the Questions it Raises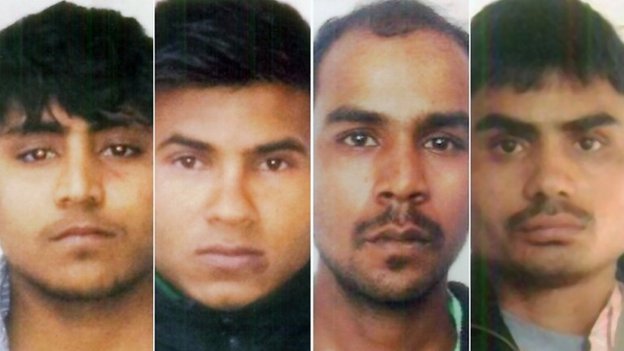 If you're coming late into this controversy, here's the background:  The BBC Storyville film 'India's Daughter' focuses on the brutal gang rape and murder of a student on a bus in Delhi, an incident which reverberated around the world and led to widespread protests about the safety of women in India.  A court in Delhi blocked the broadcast of the film in India.  YouTube said in a statement that it had complied with the request to take down a page hosting the documentary, but users quickly posted other links to versions of the film.  By current reports, the documentary has been widely shared in India and across the world. (To see a version, GO HERE:  https://vid.me/gM6j) One QUESTION that immediately arises: Why did the Indian government ban the rape documentary? That's a question Indian leaders must be asking themselves a week after the ban.  If the idea was to stop people talking about the film, it has backfired in a big way.  'India's Daughter' has been front-page news in India and among Indians abroad every day since the ban was imposed on March  4.
Just like on mainstream media, the debate on social media is focused on an interview with one of the four rapists sentenced to death for the crime. Without a hint of remorse, a soft-spoken Mukesh Singh explains in excruciating detail what happened that night and blames the victim for fighting back.  "A decent girl won't roam around at nine o'clock at night," he says.  "A girl is far more responsible for rape than a boy."
Mukesh Singh calmly tells the interviewer that it was not his pals' intention to rape the girl or fight with her male companion.  (He insists he only drove the bus while they raped her and violated her with an iron rod.)  They did it "to teach a lesson."
"If she hadn't fought back we would just have raped her and dropped her off.  We wouldn't have hit her nor would we have hit the boy," he asserts.
More chilling than these statements by Singh—a poor, uneducated man who lived in a slum of rural migrants steeped in backward conventions —were the comments of his educated, city-dwelling lawyers. M.L. Sharma, defense lawyer for the rapists asserted, "A woman means immediately I put sex in his (the rapists') eyes." He further went on to say, "We have the best culture in the world. In our culture, there is no place for a woman."
Another lawyer who represented the attackers claimed that he would have no qualms about dousing his sister or daughter with petrol and burning her in front of his entire family if she engaged in pre-marital activities…
On Twitter and Facebook, those opposing the documentary have been tweeting using the hashtag #banBBC.  "Does rape happen only in India? It's an attempt to malign India on a global platform. We must stop it," said a tweet which was shared almost 200 times.
Amidst the controversy, only one thing is clear: It has brought home the problem of how young, independent women are perceived and its opening up a debate in India about how men and women should behave.